Counteraction better than masking
Many odorant compounds are perceived as unpleasant by most people. They can be present in different contexts such as body-, home-, factory-, material-, or fabric-emitted odors. Odorant compounds can also taint food or beverages. Malodor and off-note counteraction is a daily challenge for many different industries. In addition, currently marketed solutions are likely to disappear, like aluminum-based antiperspirant, and an alternative solution to block sweat malodor is strongly needed. In another application, a blocker will allow the creation of a new odorant palette by removing one distinct note from a compound or blend (odorant repurposing). ChemCom's technology offers an original new approach to reduce or eliminate the impact of malodors and off-notes. It consists of blocking Olfactory Receptors (ORs) involved in the perception of the target odorant compounds rather than masking the malodor. ORs responding to dozens of key malodors have been identified, and antagonist research programs are already running. To date, inhibitors of malodor-dedicated receptors have been identified from a library of 4,000 compounds with no or weak odor. Thanks to our partnership with Certech, a research center that spesializes in the quantitative and qualitative assessment of odors; we have developed an efficient process for the sensory evaluation of the identified antagonists. From this process, efficient blockers of sweat malodor and mildew/musty malodor in humans are currently under development.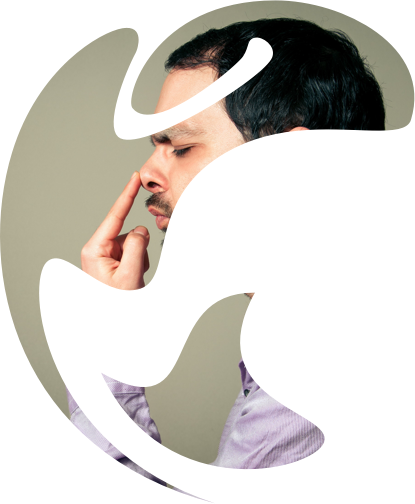 Examples of compounds of interest
Odor type

Odorant molecule

 Matching ORs

Antagonist

Body / Sweat / Urine malodors

3-hydroxy-methylhexanoic acid
(E)-3-methyl-2-hexenoic acid

√
√

yes
yes

Isovaleric acid
8-ethyloctanoic acid

√
√

yes
yes

3-thio-2-methyl-1-butanol
3-thio-3-methyl-1-butanol
Androstenone

√
√
√

–
–
yes

2-nonenal
Methional

√
√

–
yes

Fecal malodors

Indole
Scatole
Dimethylsulfide
p-Cresol
Propanoic acid
Butanoic acid

√
√
√
√
√
√

yes
yes
–
–
yes
yes

Mildew / Moldy / Musty malodors

Geosmin
2-methylisoborneol
2,4,6-trichloroanisol

√
√
√

yes
yes
yes

1-octene-3-ol
2-ethyl-3-methylpyrazine

√
√

yes
yes

Frequent off-note

Guaiacol
Benzaldehyde

√
√

–
–

2-heptanone
Trimethylamine
3-methylbutanal

√
√
√

–
–
–
Fast moving consumer goods (FMCG) applications
Deodorant Hair Care Toilet soap Laundry Home Care Diaper (babies, incontinents) Cat Litter and more…
Are your compound(s) of interest not on this short, non-exhaustive list?
Contact us for a more complete information.